Independence Health System Commemorates Grief Awareness Day With Memorial Wall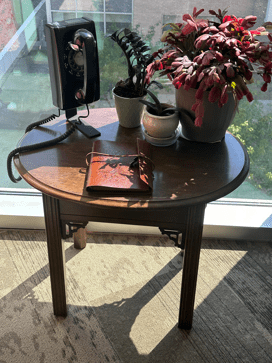 The Palliative Care team serving Independence Health System Butler area will commemorate Grief Awareness Day, which is recognized nationally on Aug. 30, with a Memorial Wall located at the Butler Crossroads Campus Courtyard (127 -129 Oneida Valley Road) from Monday, Aug. 28 - Friday, Sept. 1.  The Palliative Care team unveiled its first interactive grief memorial wall last year at Butler Memorial Hospital to spread awareness about the importance of grief, loss and coping. To expand the program's reach in the community, this year the wall will be located in the courtyard of the Crossroads Campus. In addition, Palliative Care partnered with The Butler Florist for "mums" to be placed throughout the memorial wall. In some cultures, chrysanthemums or "mums,"  are considered a funeral flower and symbolize death. Individuals can visit the memorial wall to reflect on their losses or add a note of remembrance to memorialize their departed loved ones.              
Also new this year is the introduction of a "wind phone." A wind phone is an unconnected telephone that allows people to hold one-way conversations with deceased loved ones. The idea originated in Japan after its creator lost a cousin to cancer. The thought is that messages are carried through the wind to loved ones no longer living, allowing individuals a mechanism to cope and reflect on their loss. Understanding that calling a departed loved one in a public space may be daunting, a privacy screen will be placed around the phone area.
The wall will not be staffed during the week of Aug. 28 – Sept 1. but instructions will be printed and posted at the memorial, explaining how to interact with it. Individuals can stop by to visit it at their convenience  throughout the week.
To learn more about Palliative Care services at Independence Health System, visit www.independence.health