Butler Health System names Trustee to BHS Board of Trustees & BHS Foundation Board
Category: News
Posted On:
Effective January 1, 2021 Larry Richert was appointed to the BHS Board of Trustees and BHS
Foundation Board.
Mr. Richert has been a popular personality in Pittsburgh radio and television since joining KDKA
in 1988. A native of Pittsburgh, Richert started with KDKA TV as a weather anchor. He currently
hosts the KDKA Radio Morning Show with Kevin Battle. Richert serves as the public address
announcer at Heinz Field for all Pittsburgh Steelers home games. He does radio for University of
Pittsburgh football pre-game, sideline and post- game locker room shows. Since 1985 he has
served as the voice of NFL Films/Steelers Highlights. Richert co-wrote and co-produced a
feature family film called "Amazing Racer" starring Lou Gossett Jr, Charles Durning, and Eric
Roberts. He is the Executive Producer of a new documentary, "Bruno Sammartino".
Mr. Richert serves on the HM3 Independence Fund Board, and he has committed his time to
helping others through numerous charities in the region. Richert supports veterans through
"It's about The Warrior Foundation", he is the Honorary Chairperson for the American Cancer
Society's annual Golf Classic and the JDRF Gala event and the McGuire Memorial Home, among
others. Mr. Richert's citizenship earned him the Vector Richard Caliguiri Award.
Richert has three children, Erica, Zachary & Emily, and five grandchildren. He and his wife Cindi
reside in Pine Township, Gibsonia.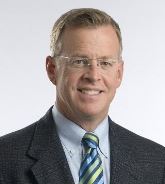 Larry Richert
Tim Morgus, a 5-year trustee of Butler Health System, became BHS Board Chair on January 1,
2021. Mr. Morgus has served on several BHS Board Committees, including chair roles on the
Finance Committee and the Audit & Compliance Committee.
Mr. Morgus is Vice President at Maher Duessel, Certified Public Accountants. He is a Certified
Public Accountant (CPA), Certified Fraud Examiner (CFE) and Certified Government Financial
Manger (CGFM). A graduate of Robert Morris University with a B.S. in Accounting, Mr. Morgus
has concentrated his practice to the areas of governmental and non-profit auditing. Mr. Morgus
joined Maher Duessel in 1996 and was named partner in 2005. The firm has been named by
the American Institute of Certified Public Accountants (AICPA) as a Group of 400 (G400)
Honoree-one of the 500 largest CPA firms in the country.
Mr. Morgus represents over 100 nonprofit and government clients, and is a frequentlyrequested speaker on topics including government finance, fraud and government accounting
principles, pension standards, and tax-related matters. Tim also serves as Director of Recruiting
for the firm, which under his leadership has grown to nearly 100 employees.
Mr. Morgus actively serves the community through volunteer service and civic engagement,
including: Treasurer, Government Finance Officers Association for Western PA; Butler County
United Way, Past Chairman and Board Member; Leadership Butler County-Graduate and Past
Board Member; and Federal Bureau of Investigation Pittsburgh Division-2015-XVI Citizens
Academy.
Mr. Morgus resides in Center Township with his wife Sari and two sons Jackson and Wyatt.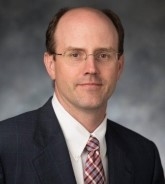 Tim Morgus