Butler Health System Adds Two New Board of Trustee Members
Category: News
Posted On:
Dr. Tracy Vitale has recently been appointed to the Butler Health System Board of Trustees. Dr. Vitale currently serves as the Superintendent of Schools for the Seneca Valley School District, one of the largest public school districts in Western Pennsylvania. She is the first female Superintendent and, at the time of her appointment, the youngest in the history of the district. She is credited with opening and implementing the district's first elementary world language program, accelerating academic rigor and leading educators in a collaborative approach to systems thinking.
In 2017, Dr. Vitale was honored to be the recipient of the Distinguished Female Educator Award in memory of Professor Emeritus Dr. Jean E. Winsand, University of Pittsburgh, as hosted by the Tri-State Study Council. Dr. Vitale also earned the 2016 University of Pittsburgh School of Education's Pre-K-12 Educator Award. Earlier in 2016, Dr. Vitale was named a 2016 Pittsburgh ATHENA Award Finalist, a program that recognizes exceptional women who demonstrate excellence in their profession, contribute to their community and help other women to succeed through mentorship.
Dr. Vitale earned her Bachelor of Science in Secondary Education English from Duquesne University. She went on to earn her Gifted Education certificate and her Master's in Educational Leadership from Carlow College. In 2009, Dr. Vitale earned her Doctorate of Education from the University of Pittsburgh.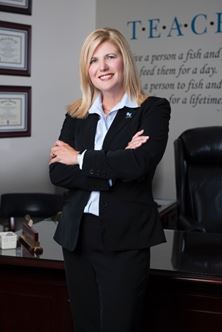 Newly appointed BHS Board Member: Dr. Tracy Vitale
Dr. Rajiv Sawhney is a graduate from the University of Pittsburgh's, Physical Therapy program. Following graduation, he was employed at University of Pennsylvania and then, Keystone Rehabilitation where he started Indiana University of Pennsylvania's Sports Medicine Clinic. Dr. Sawhney returned to Pitt where he completed his advanced masters in orthopedic physical therapy and served as a Graduate Assistant.
Dr. Sawhney and Dr. Jay Irrgang opened the doors to the University of Pittsburgh's Sports Medicine Institute. While there he had a joint faculty position at the University of Pittsburgh in the Physical Therapy program. He and Dr. Steve Gough joined forces to open Allegheny Chesapeake Physical Therapy an outpatient physical therapy practice that grew from one office and three therapists to over 12-clinics and 130 employees.
Dr. Sawhney completed his Doctor of Physical Therapy from Chatham University, where he has served as a faculty member since the inception of the program. He is known for his excellence in care and advanced skills in orthopedics. In 2016, Sawhney and his partner sold their practice and he is currently employed at Pivot Physical Therapy and maintains a faculty position at Chatham University.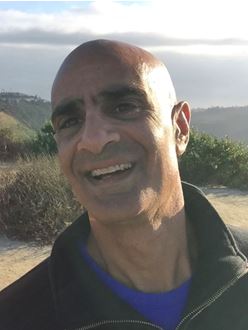 Newly appointed BHS Board Member: Dr. Rajiv Sawhney
"The Board of Trustees at Butler Health System is delighted to have new trustees of the caliber of Dr. Vitale and Dr. Sawhney. These forward thinking leaders - both with roots in our community - add a wide variety of experiences, and they have dealt with many complex issues. Butler Health System will continue to be an essential and trusted healthcare provider in the region thanks to the leadership of such talented individuals. We welcome Dr. Vitale and Dr. Sawhney to the Board" stated Ken DeFurio, President, CEO Butler Health System.
For information call:
Jana Panther, Director, Public Relations
724-284-4200, or
Anna Silverio, Administrative Assistant
PR & Marketing
724-284-4582